Of all the home office printers my husband and I have owned, our Epson Printer has been the most reliable. Having said that, all printers have certain issues arise overtime and Epson is no exception.
One such issue I have personally faced on a number of different occasions is receiving a "Stopped – 'Filter' failed" message when I attempt to print.
I did quite a bit of research and discovered that there are two primary causes of this error:
The printer driver is outdated or corrupt
The printer sharing option is not enabled
Interestingly enough, Mac computer users report this filter error more frequently. Fortunately there are two straightforward and proven fixes you can try.
If you are dealing with the Epson Printer filter failed error, first reset the printing system and delete leftover Epson Printer files. Then, reinstall the latest available Epson Printer driver. Lastly, enable the Epson Printer sharing option to connect additional in-network computers. Try to print. It should be fixed!
Oftentimes, the issue specifically arises immediately following an upgrade from an older macOS or Windows version to a newer version. In MOST cases, this error means that your installed Epson Printer driver is outdated or corrupt and must be reinstalled.
In other cases this error may persist following re-installation of the printer driver due to not properly enabling Epson Printer sharing options.
Remove, Reinstall and Update Printer Driver
Step #1: Reset The Printing System
To reset the printing system, perform the following steps:
Under the Apple menu icon, select System Preferences. Next, click Print and Fax or Printers & Scanner / Print and Scan. It is a good idea to copy down the name and driver of each of the printers you have installed. This will help speed up the reinstall process later.

In the blank space within the Printers list, right click and select Reset printing system from the drop down menu.

Once the confirmation window pops up, select Reset.
After the printing system is fully reset and no printer devices are showing in the Printers list, restart your computer.
Step #2: Delete Leftover Epson Printer Files
To fully delete any leftover Epson Printer files, perform the following steps:
First, navigate to Finder and search for Printers. If there is an Epson folder there, delete it.

Next, in the same Printers folder select PPDs, then Contents and Resources. Search for your Epson Printer model name. Delete all related Epson files.

Then, back in the Finder search for the Cache folder. Delete all folders with Epson in the folder name.
Lastly, you need to locate your Trash icon on your desktop and permanently delete all of the files and folders you just deleted.
Step #3: Reinstall The Epson Printer Driver
To reinstall the latest Epson Printer driver, perform the following steps:
First, turn on and connect your Epson Printer to your PC
Then, go to the Epson official support page and select either the Mac or Windows version of Epson Connect Printer Setup Utility.

Lastly, accept the terms and conditions and follow the step-by-step process in the window pop-up to install and register your Epson Printer.
You will be asked to create a new account or you can sign-up with an existing account.
That's it! Go ahead and try to print something. The error should now be resolved.
Enable Printer Sharing Option
So, you reinstalled the latest driver but you are still receiving the filter error and/or experiencing WiFi connectivity issues with other computers in your home or network?
It's possible the error persists because you have not enabled the sharing option.
The sharing option enables the additional computers in your network and your Epson Printer to connect.
Enable Printer Sharing On Mac
First, select the Apple menu and click System Preferences and then Sharing.

Underneath the Printers section, select the Epson Printer you wish to share.
Notably, this will share your Epson Printer with every user on your network. What if you only want specific users to have access to your Epson Printer? Not a problem. Select the Add button underneath the Users list and add the specific users you desire.
Enable Printer Sharing On Windows
First, select the Start button and select Settings, then Devices and click Printers & scanners.
Settings > Devices > Printers & scanners.">
In the Printers & scanners section, select the Epson Printer you wish to share and click Manage.
Next, select Printer Properties and click the Sharing tab.
Finally, on the Sharing tab, select Share this printer.
Once you have completed the above steps, restart all associated computers and unplug and restart your Epson Printer. Then, try to print from each computer and check whether the error has resolved.
Temporary Workaround
If you are in a pinch and you do not have time to reinstall your driver, there is a workaround you can try.
In the print pop-up window where the filter failed error is displaying, select Settings.
Next, in Settings select Utility, then Open Printer Utility and click Update.
On the first few attempts you may receive a Communication error message. That's OK! Continue to select Update until the message reads Ready / Connected.
Once connected, select Print Test Page. After the test page is printed, click Retry on your original print job in the printer queue. If it continues to say filter failed keep selecting Retry!
IF the document in the existing printer queue will not print after a few Retry attempts, you need to create a new print job. This will result in two print jobs displaying the printer queue – the original request and this newly entered request.
The new print request should successfully print.
At this point you are probably thinking, "this sounds like an imperfect science". The reality is that this workaround requires some trial and error.
Check out the video below for proof that it actually works!
Final Thoughts
If you encounter the Epson Printer filter failed error when you attempt to print, try these two proven fixes:
Reset the printing system and delete leftover Epson Printer files. Then, reinstall the latest available Epson Printer driver.
Enable the Epson Printer sharing option to connect additional in-network computers.
Unfortunately, updating the printer driver and enabling printer sharing may not solve the issue for everyone. If you are still having trouble, you can contact Epson customer support by using your model number.
Let me know if either of these fixes solved the problem for you, or if you fixed the error some other way!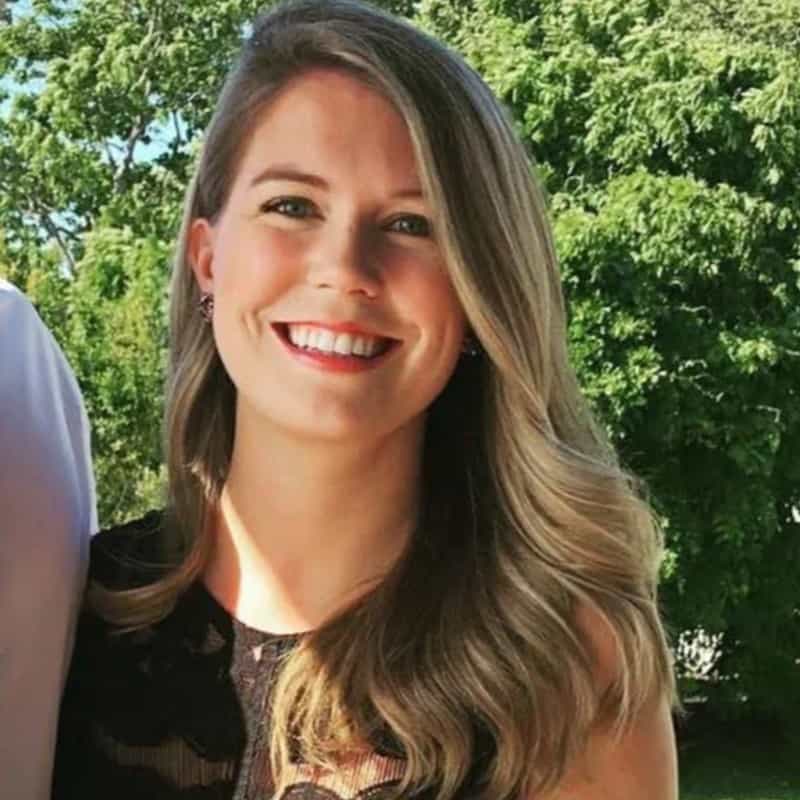 Chelsea Ashbrook is a Senior Manager of Corporate Digital Experience at Genentech. Chelsea received her B.A. from the University of Connecticut and has spent the last 11 years working in the technology field.