At this point, I would be lost without my iPhone. Apple's iPhones lineup is impressive, but they are not without their share of issues. Once such issue reported by countless Apple users over the years is experiencing their iPhone screen moving on its own without ever being touched, also known as "ghost touch".
How To Fix Ghost Touch On iPhone
Is your iPhone navigating randomly on its own? Wondering how to fix iPhone screen glitching? Here's how.
How To Fix Ghost Touch On iPhone – Top 7 Fixes
Power iPhone off and back on again
Download the latest iOS software update
Remove the screen protector and case
Force restart iPhone
Turn on Touch Accommodations
Reset all settings
DFU restore iPhone
Let's review each of these steps in detail from start to finish.
I highly recommend you follow these steps in the exact order outlined below.
Importantly, these steps will work on all iPhone models.
Step 1: Power iPhone Off And Back On Again
Screen glitching on iPhone is either related to hardware or software problems.
Despite seeming like an obvious and simple fix, performing a standard restart can solve many common iPhone issues, such as contacts not being saved or hotspots disconnecting. Even if a restart does not solve the problem you're experiencing, it can help you figure out if the issue is hardware or software-related, which is what we will attempt to determine here.
To do so, first press and hold down the volume down button (left side) and the side button (right side) simultaneously. Then, slide the power button at the top of the screen from left to right to power off your phone.
After waiting about 30 seconds, turn your iPhone back on by pressing and holding the side button (right side ) until you see the Apple logo.
When your iPhone turns back on, if the issue occurs fairly immediately, then it is likely that there is a hardware issue.
Unfortunately hardware related issues typically require an expert eye. I therefore recommend you take your device to an Apple Retail Store, Apple Authorized Service Provider or contact Apple Support.
On the other hand, if your iPhone initially works normally and ghost touch occurs a few minutes after rebooting, then you are likely dealing with a software issue.
If this is the case for you, proceed to step 2.
Step 2: Download The Latest iOS Software Update
A broader software bug is a common cause.
For this reason, it is important to ensure you are operating on the latest iOS software version that is available.
To download the latest iOS software update available:
First, navigate to the Settings application.

Then, select General.

Next, select Software Update.

Here you will see if there are any recent software updates available. If there is one, select Download and Install.

Once the update is complete and your iPhone has fully restarted, see if your phone is functioning normally again.
Step 3: Remove The Screen Protector And Case
Yet another extremely common cause of ghost touch is a poorly place screen protector and/or cell phone case that results in faulty contact with the screen.
Therefore, one of the very first things you should do if you encounter this problem is fully remove your screen protector, take your iPhone out of its case, and clean the screen.
When you do so, if the iPhone screen glitching goes away, you have discovered the source of the issue.
Consider carefully reapplying a new screen protector and swapping out your iPhone case.
Step 4: Force Restart iPhone
Another common and easy fix to try is force restarting your iPhone.
How To Force Restart Your iPhone
First, press and then quickly release the volume up button.
Then, press and quickly release the volume down button.
Lastly, press and hold the side button. Once the Apple logo appears, release the side button.
It is important to note that it can take up to 10 seconds for the Apple logo to appear. Be sure to continue to hold the side button until it does.
When your device has fully restarted, once again see if the iPhone screen glitching has resolved.
Step 5: Turn On Touch Accommodations
If you are still encountering the problem, the next thing to try is adjusting the Touch Accommodations settings to change how your screen will respond to touches.
This fix works for the vast majority of iPhone users!
To Adjust Your Touch Accommodations Settings:
First, navigate to the Settings application.
Then, select Accessibility.
Next, navigate to Touch.
In Touch, select Touch Accommodations.
Finally, turn Touch Accommodations on, select Use initial Touch Location under the Tap Assistance section and select 0.10 seconds under the Tap Assistance Gesture delay section.

Once these settings have been adjusted, go ahead and try using your iPhone again.
If the glitching has not entirely gone away, try turning on Ignore Repeat in the Touch Accommodations section. You can also try turning on Swipe Gestures.
It is important to try turning on one of these settings at a time and then testing your phone so that you can determine if the adjustment is effective.
Step 6: Reset All Settings
Ok, so at this point you have completed the first 5 steps above without any luck.
There is a likely a deeper software issue going on, and I therefore recommend you reset all settings.
One thing to keep in mind is that when you reset all settings, everything in the settings application will return to factory default. You will need to re-enter your WiFi passwords, reconnect your bluetooth devices, etc.
I will say however, that this step is a magic bullet for all sorts of iPhone issues and is absolutely worth the effort.
How To Reset All Settings
First, select the Settings application.
Then, navigate to General.
Next, scroll all the way to the bottom and tap Transfer or Reset iPhone.

Finally, select Reset at the bottom of the screen.

Your iPhone will now shutdown and reset. Once you are back up and running, your touch issues should now be resolved.
Step 7: DFU Restore Your iPhone
A final nuclear option is to Device Firmware Update (DFU) restore your iPhone.
I say nuclear option, because a DFU restore erases everything on your iPhone. Make sure to fully backup your iPhone before you begin!
Notably, many people are under the impression that if they are having difficulties with their iPhone, they can bring it into the local Apple store and they will get a replacement.
In the vast majority of cases, the Apple technician will first try to reset all settings and then they will perform a DFU restore as a final measure. So if nothing else is working, you might as well try this yourself first.
To perform a DFU restore, follow each of the steps in the video below carefully.
Conclusion
Is your iPhone screen glitching and navigating randomly on its own? Here's how to fix it!
To fix ghost touch on iPhone, first power iPhone off and back on to rule out hardware related issues. Then, download iOS software updates, remove the screen protector and case, and force restart iPhone. If the issue persists, turn on Touch Accommodations. Lastly, reset all settings and DFU restore iPhone.
If you've tried all of these fixes, and yet you are still encountering screen sensitivity issue, you can try contacting Apple customer service at 1-800-275-2273.
You can also use your iPhone's serial number to review your Apple warranty status and eligibility to purchase additional AppleCare coverage.
If these troubleshooting steps helped solved your problem, or if you fixed the issue some other way, let me know in the comments section below!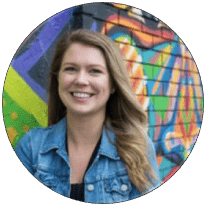 Chelsea Ashbrook is a Senior Manager of Corporate Digital Experience at Genentech. Chelsea received her B.A. from the University of Connecticut and has spent the last 10 years working in the technology field.
Her professional experience spans information technology services, web content management, and platform development.
For the past decade, long before the work from home revolution truly began, Chelsea has been working in the technology field remotely.
This blog is her outlet to share her findings with you.