Since the iPhone 12 was first released back in 2020, numerous owners have complained about their iPhone entering an endless boot loop. If you encounter your iPhone 12 randomly restarting, don't panic. There are 8 troubleshooting steps you can follow to get your device functioning properly again.
iPhone 12 Keeps Restarting
If your iPhone 12 keeps restarting, remove the case, force restart the device, and update the software. If the issue persists, reset all settings and remove and reseat the SIM card. As a final measure, repeatedly press the power button and attempt to physically manipulate the device with your hands.
Notably, performing a force restart and updating the latest iOS software will solve this issue for most users.
Let's review each of these steps, including some additional fixes you can try, in detail from start to finish.
I highly recommend you follow these steps in the exact order outlined below.
We will start with the more conventional technical fixes, followed by less conventional troubleshooting options.
Step 1: Remove iPhone Case
Before trying anything else, if your iPhone is in a case, remove the case.
It is extremely common for a cheap or old case to cause faulty contact with the screen or a side button.
So go ahead and take your iPhone out of the case.
When you do so, if the iPhone comes out of the boot loop it is in, you have discovered the source of the problem. And yes, that means it is time for a new iPhone case.
If the issue persists, it's time to perform a force restart.
Step 2: Force Restart Your iPhone
Performing a force restart will give your iPhone a "fresh start", often clearing out any system bugs that may be preventing your device from functioning properly.
And not to worry – there is no risk of losing any data during this process.
How to force restart your iPhone:
Start by pressing and then quickly releasing the volume up button.
Followed by, pressing and quickly releasing the volume down button.
Now, press and hold the side button.
Once the Apple logo appears, release the side button.
This is a very straight forward procedure, however an extremely common mistake users make is releasing the side button too early.
It can take up to 10 seconds for the Apple logo to appear. DO NOT touch the power slide option when it appears and even when the screen goes black, continue to hold the side button until you see the Apple logo.
If the force restart does not work the first time, try performing a force restart while your iPhone is charging! Many users have reported that performing this step while plugged in ultimately worked for them.
When your device has restarted, if the issue has resolved, it is likely an iOS software bug was the culprit.
Step 3: Update Your iPhone
If buggy iOS software is truly to blame, it is likely this issue will reoccur in the future.
Software updates typically offer iOS performance improvements and bug fixes. These updates can even help prevent other longer term issues like iPhone overheating, amongst others.
For this reason, it is important to ensure you are operating on the latest iOS software version that is available.
To download the latest iOS software update available:
First, select the Settings application from your home screen.

Next, select General.

Then, select Software Update.

On this screen you will see if there are any recent software updates available. If there is one, select Download and Install.


Once the update is complete allow your iPhone to fully restart before use.
Step 4: Reset All Settings
At this point you have completed the first 3 steps above, but still you find your iPhone randomly restarting.
If this is the case, a deeper software issue may be causing the problem and I therefore recommend you reset all settings.
Something to be aware of is that when you reset all settings, everything in the settings application will return to factory default. You will need to re-enter your WiFi passwords, reconnect your bluetooth devices, etc.
Having said that, this is a magic bullet for the vast majority of iPhone 12 issues and is worth the effort.
How to reset all settings:
First, select the Settings application.
Next, locate and select General.
Then, scroll all the way to the bottom and tap Transfer or Reset iPhone.

Lastly, select Reset at the very bottom of the screen.

Once you are back up and running, your device should be fully functional.
Step 5: Remove And Reseat SIM Card
While less common, sometimes your iPhone will restart because it is having issues connecting to your carrier's wireless network.
To test if this is the case, try removing and reseating your SIM card.
The SIM tray on all iPhone 12s is on the left side of the device. Use the SIM tray ejector that came with your iPhone or a straightened out paperclip and insert it into the small SIM card tray hole.
Once the tray pops open, remove the card and then firmly reinsert it.
Step 6: Repeatedly Press Power Button
You may also discover that the power side button feels stiff when you attempt to push on it.
It is fairly common for the small slits around the side button to fill up with oil and dust overtime. This debris, along with a tightly fit cell phone case, can trick your iPhone into thinking the power button is constantly being pressed.
Try to loosen the power button up by repeatedly and quickly pressing up and down on the edges and then in the middle for up to 30 seconds.
This repetitive motion around the edges and towards the middle can often dislodge the side button and push it up.
Once complete, plug your iPhone in and while the phone is charging, perform another force restart.
Step 7: Physically Manipulate iPhone
OK. The more conventional, technical troubleshooting steps are not working. Don't give up hope just yet.
It is not uncommon for a minor, internal hardware component to be just slightly off due to a recent bump or drop. While these next fixes are far less conventional, they work! So humor me, and give these a try.
Perform the following iPhone physical manipulation methods for about a minute each and force restart your iPhone after each method.
Notably, while each of these steps require you to be firm with your device, be careful not to use too much force as this could introduce additional issues like an unresponsive screen.
Massage Method
Starting with your two thumbs in the middle of the screen, firmly and evenly press down and slide your thumbs to the edges of the screen.
Do this repeatedly all over the screen, starting in a new location each time.
Then after about 30 seconds, flip your iPhone over and perform the same technique on the backside of the device.
Two Finger Tapping Method
Next, starting on the front, using your pointer and middle fingers, firmly tap all over the screen. After 30 seconds, turn the device over and tap all over the backside of your iPhone.
Hand Smacking Method
Finally, take your iPhone in one hand and repeatedly smack it into your other hand. By now you know the drill – 30 seconds on the front, followed by 30 seconds on the back.
This one is called the "hand smacking method" for a reason. Hit the iPhone hard enough in your hand that you hear a loud smacking noise each time.
Step 8: iPhone Freezer Method
As a final attempt, an unusual approach that has worked for some users is placing their iPhone 12 into the freezer for 10 to 15 minutes.
Once you remove the iPhone and while it is still cold (you guessed it), force restart your device.
Conclusion
Wondering "why does my iphone 12 keep restarting?" Here are 8 proven troubleshoot steps you can try to get you device functioning properly again.
iPhone 12 Keeps Restarting – Top 8 Fixes
Remove iPhone case
Force Restart iPhone
Update iOS software
Reset all settings
Remove and reseat SIM card
Repeatedly press power button
Physically manipulate iPhone
iPhone freezer method
If you've tried all of these fixes without any success, it is likely you are dealing with a hardware issue. You can try contacting Apple customer service at 1-800-275-2273 or visit the Apple Support page.
You can also use your iPhone's serial number to review your Apple warranty status and eligibility to purchase additional AppleCare coverage.
If these troubleshooting steps helped solved your problem, or if you fixed the issue some other way, let me know in the comments section below!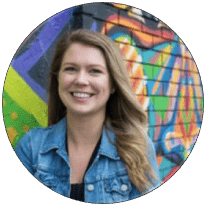 Chelsea Ashbrook is a Senior Manager of Corporate Digital Experience at Genentech. Chelsea received her B.A. from the University of Connecticut and has spent the last 10 years working in the technology field.
Her professional experience spans information technology services, web content management, and platform development.
For the past decade, long before the work from home revolution truly began, Chelsea has been working in the technology field remotely.
This blog is her outlet to share her findings with you.