All new iPhones have a magnetic field sensor, known as a magnetometer, to support a built-in compass application. Whether you are using it to navigate in the wild while camping, or checking your elevation while hiking, it's undoubtedly a useful feature. That's why it can be frustrating when your iPhone Compass won't work. Here's how to fix it!
iPhone Compass Not Working
If you discover your iPhone Compass not working, eliminate all magnetic interference and disable and re-enable Location Services. If the issue persists, enable Compass Calibration and True North. As a final measure, force restart the device, download the latest iOS software update, and Reset All Settings.
These 7 steps will solve the issue for the vast majority of users.
Let's review each of these fixes in detail from start to finish. I highly recommend you follow these steps in the exact order outlined below. These fixes will work for all iPhone models!
Eliminate Magnetic Interference
First and foremost, if you are using a magnetic case, go ahead and fully remove your iPhone from the case entirely. Additionally, if you have an AirPods case or any other device that contains a magnetic component, be sure to keep these at a reasonable distance.
The reason for this is that any nearby magnetic fields can cause camera issues and even lead to iPhone Compass deviations.
Apple's own iPhone User Guide directly speaks to this issue, stating that "the accuracy of the compass can be affected by magnetic or environmental interference".
Disable And Re-enable Location Services
You also want to ensure that Location Services are enabled while using the Compass application. If it is already enabled, try disabling and re-enabling the feature.
To do so, head over to Settings > Privacy use the toggle button next to Location Services to turn it ON. Next, scroll down and select Compass. Under Allow Location Access select While Using the App and enable Precise Location.
Enable Compass Calibration
Compass Calibration is a feature that allows the Compass app to automatically calibrate as needed for greater accuracy and precision. Often times enabling this feature is enough to fix the issue.
By default Compass Calibration is disabled for privacy reasons, so you will need to go in and manually enable it.
Select Settings > Privacy > Location Services. Then scroll down to the bottom and tap System Services. Finally, use the toggle button to enable Compass Calibration.
Enable True North
Your iPhone Compass has the ability to use either true north or magnetic north.
Put simply, true north uses GPS and requires Location Services to be active, while magnetic north uses the device's built in magnetometer and does not require Location Services.
Ultimately the risk of using magnetic north is that it can change based on different latitudes. Therefore, when you have access to cellular data, I recommend you default to true north whenever possible.
To turn on True North, navigate to Settings > Compass and enable True North.
Force Restart iPhone
Performing a force restart will give your iPhone a "fresh start", often clearing out any system bugs that may be preventing your device from functioning properly.
And not to worry – there is no risk of losing any data during this process.
How to force restart your iPhone:
Start by pressing and then quickly releasing the volume up button.
Followed by, pressing and quickly releasing the volume down button.
Now, press and hold the side button.
Once the Apple logo appears, release the side button.
This is a very straightforward procedure, however an extremely common mistake users make is releasing the side button too early.
It can take up to 10 seconds for the Apple logo to appear. DO NOT touch the power slide option when it appears and even when the screen goes black, continue to hold the side button until you see the Apple logo.
If the force restart does not work the first time, try performing a force restart while your iPhone is charging! Many users have reported that performing this step while plugged in ultimately worked for them.
When your device has restarted, if the issue has resolved, it is likely an iOS software bug was the culprit.
Download Latest iOS Software Update
It's also possible that a broader software bug is causing the issue.
Apple routinely rolls out iOS software updates to try and fix known bugs and glitches. It is therefore important to ensure you are operating on the latest iOS software version that is available.
If there is a recent update sitting unopened in your Settings, you should go ahead and download it as soon as you can!
To download the latest iOS software update available:
First, select Settings.

Then, navigate to General.

Next, select Software Update.

Here you will see if there are any recent software updates available. If there is one, select Download and Install.

Reset All Settings
At this stage, if you've made it through each of the troubleshooting steps above without success, there is likely a deeper iPhone software issue going on.
I therefore recommend you 'Reset All Settings'.
It's important to note that when you reset all settings, everything in the settings application will return to factory default. Once complete, you will need to re-enter your WiFi passwords, reconnect your bluetooth devices, etc.
In most cases however, this step is a magic bullet for a wide variety of iPhone issues and it is typically worth the effort.
How to Reset All Settings:
First, select Settings.
Next, navigate to General.
Then, scroll all the way to the bottom and tap Transfer or Reset iPhone.

Lastly, select Reset at the bottom of the screen.

Your iPhone will now shutdown and reset. Once you are back up and running, the compass should be functioning properly again.
Conclusion
Discovering your iPhone Compass not working properly can be so frustrating. Fortunately, there are 7 proven troubleshooting steps you can try to get to get it fixed as soon as possible.
iPhone Compass Not Working – Top 7 Fixes
Eliminate magnetic interference
Disable and re-enable location services
Enable Compass Calibration
Enable True North
Download latest iOS software
Force restart iPhone
Reset All Settings
If you've tried all of these fixes without any results, you can try contacting Apple customer service online or at 1-800-275-2273.
You can also use your iPhone's serial number to review your Apple warranty status and eligibility to purchase additional AppleCare coverage.
Were you able to fix the issue? If so, or if you fixed the issue some other way, let me know in the comments section below!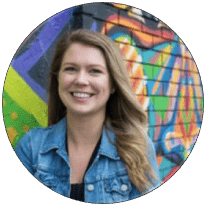 Chelsea Ashbrook is a Senior Manager of Corporate Digital Experience at Genentech. Chelsea received her B.A. from the University of Connecticut and has spent the last 10 years working in the technology field.
Her professional experience spans information technology services, web content management, and platform development.
For the past decade, long before the work from home revolution truly began, Chelsea has been working in the technology field remotely.
This blog is her outlet to share her findings with you.