In today's remote working environment, the ability to rely on a stable WiFi connection while you are on the go is more important than ever. Using your iPhone as a hotspot offers a great mobile WiFi solution, but it is not without its issue.
One such issue countless users have reported is their hotspot continuously disconnecting. Here's how to maintain a stable hotspot connection between your iPhone and connecting device.
iPhone HotSpot Keeps Disconnecting
If your iPhone hotspot keeps disconnecting, restart your iPhone and connecting device. Then, check for carrier settings and iOS software updates. If the issue persists, disable 'Low Power Mode' and 'Auto-Lock' and enable 'Ask to Join Networks' and 'Maximize Compatibility'. Lastly, 'Reset Network Settings'. Your hotspot connection should be fixed!
Performing each of the steps above followed by resetting your network settings will solve the problem for most users.
In some cases it may also be necessary to update the connecting device DNS server and reset all settings on your iPhone.
If all else fails, you may even need to check your hotspot plan with your mobile carrier or perform a DFU restore on your iPhone.
Let's review each of these steps in detail from start to finish. I highly recommend you follow these steps in the exact order outlined below.
Importantly, these steps will work for all iPhone models and iOS versions (iOS 14, iOS 15, etc). These fixes also apply to all connecting devices (Mac, iPad, etc) and device operating systems (Windows or otherwise).
Step 1: Restart iPhone And Connecting Device
In this first troubleshooting step, we are going to restart BOTH the iPhone and the device you are attempting to establish a hotspot connection with.
Despite seeming like an obvious and simple fix, performing a standard restart can help solve many common iPhone issues, such as contacts not being saved or the screen glitch known as "ghost touch". Even if a restart does not solve the problem you're experiencing, it can help you determine if the issue is hardware or software-related.
To restart your iPhone, first press and hold down the volume down button (left side) and the side button (right side) simultaneously. Then, slide the power button at the top of the screen from left to right to power off your phone.
Next, go ahead and power down your connecting device and then power it back on.
After waiting about 30 seconds, now turn your iPhone back on by pressing and holding the side button (right side ) until you see the Apple logo.
When your iPhone turns back on, take the following additional two steps:
Navigate to Settings and toggle Airplane Mode on and back off again.

Navigate to Settings, and then Personal Hotspot and toggle Personal Hotspot off and back on again.

Finally, check your connecting device and see if you are able to establish a stable hotspot connection with your iPhone.
Step 2: Check For Carrier Settings Update
Another quick and easy troubleshooting step you should try straight away is checking for any available carrier settings updates.
Whether your mobile data plan is with Verizon, AT&T, T-Mobile or Sprint, carrier settings updates allow your carrier to push updates to your iPhone.
Carrier updates are specifically designed to improve your iPhone's connectivity to the network and its overall performance.
Some carrier updates are mandatory and will be downloaded automatically, while others will trigger an installation notification.
You can manually check to see if you've missed an update by first making sure you are connected to the cellular network or WiFi and navigating to Settings > General > About.
Wait on the About page for about 10 seconds. If a carrier update is available, a prompt will appear. Simply follow the onscreen instructions to complete the update.
If no carrier updates are available, nothing will happen and you can skip this step.
Step 3: Download The Latest iOS Software Update
A broader software bug could also be the cause.
It is therefore important to ensure you are operating on the latest iOS software version that is available.
To download the latest iOS software update available:
First, navigate to the Settings application.

Then, select General.

Next, select Software Update.

Here you will see if there are any recent software updates available. If there is one, select Download and Install.

Once the update is complete and your iPhone has fully restarted, attempt to use the hotpsot again.
Step 4: Disable Low Power Mode
Low Power Mode essentially reduces the amount of power that your iPhone uses by automatically reducing or disabling background systems and processes.
While this can be a great setting for when your iPhone battery is getting low, Low Power Mode can cause numerous problems such as Screen Time errors in addition to negatively affecting your hotspot connectivity.
Navigate to Settings > Battery and be sure Low Power Mode is disabled before proceeding.
Step 5: Enable Ask To Join Networks
Another setting that can sometimes interfere with your hotspot is WiFi 'Ask to Join Networks'.
If Ask to Join Networks is turned off for either WiFi or Hotspots, your iPhone will automatically attempt to join WiFi networks in the area.
When you are using your iPhone as a hotspot, you only want your phone to be accessing cellular data. However in some cases, your phone is also attempting to connect to a WiFi connection which may be causing the problem!
Navigate to Settings > WiFi and scroll down to the bottom of the screen.
Here make sure that Ask to Join Networks is set to Ask and Auto-Join Hotspot is set to Ask to Join.
Step 6: Disable Auto-Lock
Something many people don't realize is that when your iPhone screen locks and shuts off, your hotspot automatically disconnects.
This is because when your screen locks, your iPhone stops broadcasting its Service Set Identifier (SSID) or Network ID. This is turn could be the reason why your iPhone hotspot keeps disconnecting.
Head over to Settings > Display & Brightness > Auto-Lock and select Never.
This will prevent your iPhone from automatically locking on its own, and your hotspot connection should now remain stable.
Step 7: Enable Maximize Compatibility
If you have an iPhone 12 or newer, a new setting you will want to ensure is turned on is 'Maximize Compatibility'.
Maximize Compatibility is a new hotspot setting that introduces support for faster 5GHz hotspot WiFi, compared to 2.4GHz Wi-Fi on older iPhone models.
Navigate to Settings > Personal Hotspot and use the toggle to turn on Maximize Compatibility.
It is important to note that while 5GHz is faster than 2.4GHz, it has shorter range.
For this reason, the exact speed of your Personal Hotspot will depend heavily on the proximity of your iPhone and the device you are attempting to connect. So try to keep your devices close!
Step 8: Reset Network Settings
Now that we have checked off the quick and easy troubleshooting steps, let's dive into the more specific and targeted fixes you can attempt.
The first targeted fix you should try is to Reset Network Settings.
Notably, resetting network settings on an iPhone does not delete any mobile carrier functionality or account information. Instead this process will reset any mobile settings updates you may have made since purchasing your device back to factory settings.
In essence, WiFi will be turned off and back on again and you will be fully disconnected from any network you are on, allowing your iPhone a fresh start.
Before resetting your network settings, if you have a VPN, be sure to first disable it. To do so, navigate to Settings > General > VPN & Device Management and make sure the VPN displays Not Connected.
With VPN disconnected, navigate to Settings > General > Transfer or Reset iPhone. Then select Reset and click Reset Network Settings.
Once the reset is complete, you will need to re-establish any WiFi and Bluetooth connections.
Go ahead and try connecting to your iPhone hotspot again. Performing this network reset will solve the problem for the vast majority of users.
Step 9: Update DNS Server Of Connecting Device
There is often an automatic assumption that if your hotspot is having connectivity issues, your iPhone must be to blame.
However this is not always the case! Sometimes it is the connecting device that is causing the problem and NOT the iPhone.
A fairly quick and easy fix you should try is updating the DNS server of the device you are trying to connect.
To do so on most devices, first navigate to Network Preferences. Be sure your iPhone hotspot is selected as the WiFi network and click Advanced.
Next, select the DNS tab from the menu at the top of the display. Then, click the "+" icon in the bottom left corner and add the following two DNS Servers: "8.8.8.8" and "8.8.4.4".
These are two, free public DNS servers provided by Google that many users have found great connectivity success with. Give your iPhone hotspot another go to test them out!
Step 10: Reset All Settings
Ok, so at this point you have completed all of the steps above without any luck.
There is a likely a deeper iPhone software issue going on, and I therefore recommend you 'Reset All Settings'.
Once again, keep in mind is that when you reset all settings, everything in the settings application will return to factory default. You will need to re-enter your WiFi passwords, reconnect your bluetooth devices, etc.
I will say however, that this step is a magic bullet for all sorts of iPhone issues and is absolutely worth the effort.
How To Reset All Settings
First, select the Settings application.
Then, navigate to General.
Next, scroll all the way to the bottom and tap Transfer or Reset iPhone.

Finally, select Reset at the bottom of the screen.

Your iPhone will now shutdown and reset. Once you are back up and running, your iPhone hotspot connection should be stable.
Step 11: Check Mobile Hotspot Plan With Carrier
As we are getting near the end of the road with possible fixes and you may need to reach out to your mobile carrier.
I positioned this step towards the end intentionally. NO ONE has ever enjoyed picking up the phone and speaking with their mobile carrier support.
However, it is entirely possible that your specific hotspot plan has data restrictions and or thresholds that cannot be breached.
It is therefore a good idea to contact customer service at Verizon, AT&T, T-Mobile, Sprint or whoever your provide is to confirm if this is the case.
Step 12: DFU Restore iPhone
If absolutely nothing else is working, a final nuclear option is to Device Firmware Update (DFU) restore your iPhone.
I say nuclear option, because a DFU restore erases everything on your iPhone. Make sure to fully back up your iPhone before you begin!
Notably, many people are under the impression that if they are having difficulties with their iPhone, they can bring it into the local Apple store and they will get a replacement.
In the vast majority of cases, the Apple technician will first try to reset all settings and then they will perform a DFU restore as a final measure.
So if nothing else is working, and you absolutely need your hotspot, you might as well try this yourself first.
To perform a DFU restore, follow each of the steps in the video below carefully.
Conclusion
Attempting to get work done on the go without a reliable hotspot connection can be so frustrating. Here's 12 fixes you can try to stabilize your connection.
iPhone Hotspot Keeps Disconnecting – Top 12 Fixes
Restart iPhone and device
Check carrier settings updates
Download latest iOS software
Disable Low Power Mode
Enable Ask To Join Networks
Disable Auto-Lock
Enable Maximize Compatibility
Reset Network Settings
Update device DNS server
Reset All Settings
Check mobile hotspot plan
DFU restore iPhone
If you've tried all of these fixes without any luck, you can try contacting Apple customer service online or at 1-800-275-2273.
You can also use your iPhone's serial number to review your Apple warranty status and eligibility to purchase additional AppleCare coverage.
Were you able to fix the issue? If so, or if you fixed the issue some other way, let me know in the comments section below!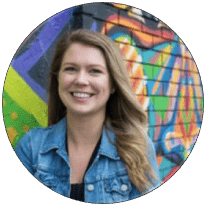 Chelsea Ashbrook is a Senior Manager of Corporate Digital Experience at Genentech. Chelsea received her B.A. from the University of Connecticut and has spent the last 10 years working in the technology field.
Her professional experience spans information technology services, web content management, and platform development.
For the past decade, long before the work from home revolution truly began, Chelsea has been working in the technology field remotely.
This blog is her outlet to share her findings with you.