Have you ever been in a situation where you went to take a photo and were unable to because your storage was unexpectedly full? I have. It's the worst. That's just one of the many reasons why your iPhone Storage not loading can be problematic.
Knowing the maximum storage capacity of your iPhone and exactly how much storage you have left is extremely useful! This information can let you know how many more photos, videos, and apps you can store locally on your device before the need to move some of this data over to your iCloud to free up space.
If you're struggling with storage updating issues, there are a number of proven troubleshooting steps you can follow to fix the problem quickly.
iPhone Storage Not Loading
If you encounter your iPhone Storage not loading, force quit the Settings application and clear temporary internet files. Then, allow iPhone Storage two minutes to load. If the issue persists, reboot and force restart your device. As a final measure, download the latest iOS software update and Reset All Settings.
These 6 steps will solve the issue for the vast majority of users. It is important to note that after each of these troubleshooting steps, you must allow the iPhone Storage display at least 2 minutes to fully load.
Often times during troubleshooting, the issue may actually be fixed but the user doesn't give the application enough time to respond. So be patient!
Let's review each of these fixes in detail from start to finish. I highly recommend you follow these steps in the exact order outlined below. These steps will work on all iPhone models!
Force Quit Settings Application
If a specific app isn't loading or responding, you can force quit it and then reopen it to try and resolve the issue. 
Therefore, before attempting any other fixes, try force quitting the Settings application that is open and running in the background.
First, swipe up from the bottom of the screen to the center of the screen to open the the App Switcher.

Then, simply swipe the Settings application (and any other apps that are open) up and off the top of the screen to close them.
Once the Settings app is closed, bring up the iPhone Storage display and see if the data loads after 2 to 3 minutes. If it still doesn't load, there may be a different underlying cause all together.
Clear Temporary Internet Files
During routine use, your iPhone generates files behind the scenes that are temporarily stored in a memory location known as the cache. When you clear your cache, you are able to free up space on your device, help prevent overheating, and sometimes remove faulty or buggy files in the process.
To clear cache in Safari, navigate to Settings > Safari > Clear History and Website Data.
To clear cache in Chrome, open the Chrome application, select the menu ellipses (…) symbol in the bottom right corner of the screen. Then select History followed by Clear Browsing Data in the bottom left corner of the screen.
For all other third-party applications, go to Settings and then locate and select the app in questions. Search for Reset or Clear cache options. If this option is not available, delete and reinstall the app (this process will automatically clear the cache).
Reboot iPhone
Despite seeming almost too obvious, simply rebooting your iPhone can solve many common iPhone issues, such as contacts not being saved, hotspots disconnecting, storage loading issues, and more.
To reboot your device, first press and hold down the volume down button (left side) and the side button (right side) simultaneously. Next, slide the power button at the top of the screen from left to right to power off your phone.
Wait about 30 seconds and then turn your iPhone back on by pressing and holding the side button (right side ) until you see the Apple logo.
Force Restart iPhone
For nearly any software glitch or bug related issue, one of the easiest and quickest fixes to try if performing a reboot is unsuccessful, is force restarting your iPhone.
How to force restart your iPhone:
First, press and then quickly release the volume up button.
Next, press and quickly release the volume down button.
Finally, press and hold the side button. Once the Apple logo appears, release the side button.
It is important to note that it can take up to 10 seconds for the Apple logo to appear. Be sure to continue to hold the side button until it does.
When your device has fully restarted, once again see if the issue has resolved.
Download Latest iOS Software Update
It's also possible that a broader software bug is causing the issue.
Apple routinely rolls out iOS software updates to try and fix known bugs and glitches. It is therefore important to ensure you are operating on the latest iOS software version that is available.
Don't allow a recent update to sit there unopened for months like so many users do!
To download the latest iOS software update available:
First, select Settings.

Then, navigate to General.

Next, select Software Update.

Here you will see if there are any recent software updates available. If there is one, select Download and Install.

Reset All Settings
So, you've gone through each of the steps above without success?
There is a likely a deeper iPhone software issue going on, and I therefore recommend you 'Reset All Settings'.
Keep in mind is that when you reset all settings, everything in the settings application will return to factory default. You will need to re-enter your WiFi passwords, reconnect your bluetooth devices, etc.
I will say however, that this step is a magic bullet for all sorts of iPhone issues and is absolutely worth the effort.
How to Reset All Settings:
First, select Settings.
Next, navigate to General.
Then, scroll all the way to the bottom and tap Transfer or Reset iPhone.

Lastly, select Reset at the bottom of the screen.

Your iPhone will now shutdown and reset. Once you are back up and running, iPhone Storage should be functioning properly again.
Conclusion
Discovering your storage display not properly loading can be so frustrating. Fortunately, there are 6 proven troubleshooting steps you can try to get to get it fixed as soon as possible.
iPhone Storage Not Loading – Top 6 Fixes
Force quit Settings application
Clear temporary internet files
Reboot iPhone
Force restart iPhone
Download latest iOS software
Reset All Settings
If you've tried all of these fixes without any luck, you can try contacting Apple customer service online or at 1-800-275-2273.
You can also use your iPhone's serial number to review your Apple warranty status and eligibility to purchase additional AppleCare coverage.
Were you able to fix the issue? If so, or if you fixed the issue some other way, let me know in the comments section below!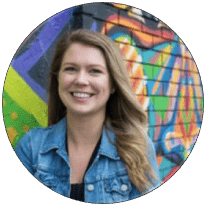 Chelsea Ashbrook is a Senior Manager of Corporate Digital Experience at Genentech. Chelsea received her B.A. from the University of Connecticut and has spent the last 10 years working in the technology field.
Her professional experience spans information technology services, web content management, and platform development.
For the past decade, long before the work from home revolution truly began, Chelsea has been working in the technology field remotely.
This blog is her outlet to share her findings with you.