Apple has a great lineup of iPhones, but they are not without their share of issues. Once such issue reported by countless Apple users over the years is discovering that their iPhone volume buttons don't work.
iPhone Volume Buttons Not Working
If iPhone volume buttons not working is hardware related, remove case, blow air into keys, and press repeatedly on the button edges. If software related, unplug charger and turn off silent mode. Then reinstall problem application and download latest iOS software update. Lastly, force restart iPhone and reset all settings.
Issues with the volume buttons on an iPhone are either hardware or software related:
If you have a physical volume button issue, and the button feels stuck or the volume indicator does not even come up on the home screen, you are likely dealing with a hardware issue.
On the other hand, if when you press the volume buttons they feel normal and the volume indicator pops up on your screen, then you are likely dealing with a software issue.
Let's review both hardware and software relate troubleshooting steps in detail from start to finish.
I highly recommend you follow these steps in the exact order outlined below.
Importantly, these steps will work on all iPhone models.
Hardware Related Troubleshooting Steps
Unfortunately, many hardware related volume button issues typically require an expert eye. Having said that, there are some surprisingly simple, quick and effective fixes you can try at home.
Remove iPhone Case Overnight
Many times, jammed or stuck volume buttons are a result of poorly designed iPhone cases.
In these instances, the cell phone case is too snug and is constantly applying pressure on the volume buttons. Over time this causes the buttons to become jammed, which can lead to your iPhone volume automatically going down or the buttons just not working all together.
An easy way to test this, is to remove your iPhone from its case and allow it to rest untouched over night.
By doing so, you allow the small springs connected to the volume buttons to gradually decompress.
If you discover in the morning that the buttons have loosened up and now work, your case is the culprit and you should purchase a new one.
Blow Air Directly Into Volume Keys
Some iPhone users have reported that blowing air directly into the volume keys solved their issue.
While it is difficult to see, the volume buttons on the side of your iPhone have tiny slits where dust and dirt can build up over time. Any openings on the outside of your iPhone can accumulate this kind of debris and cause frustrating hardware issues, such as the inability to hear callers unless on speaker. The best way to avoid build-up related issues is to clean your iPhone side buttons and headphone port regularly.
I know, I know. This may sound far too obvious, but you would be amazed how many iPhone users indicated that this simple fix solved the problem for them.
Try manually blowing into the keys yourself, or using a can of compressed air. You can also try using the fine bristles of a toothbrush to more thoroughly clean the area.
Repeatedly Press The Edges Of The Volume Button
If the volume key remains stuck, you can also try repeatedly pressing up and down on the edges of the volume key.
This repetitive motion on the edges can often dislodge the volume key and push it up.
If these quick hardware related fixes do not work, I recommend you take your device to an Apple Retail Store, Apple Authorized Service Provider or contact Apple Support.
In the meantime, you can activate AssistiveTouch by going to Settings > Touch > AssistiveTouch and toggling AssitiveTouch to On.
Once activated, a small circular icon will appear on your screen at all times. If you press this icon, and then select Device, you will be able to adjust your iPhone's volume directly on screen.
Software Related Troubleshooting Steps
As previously noted, if when you press the volume buttons the volume indicator pops up on your screen, then you are likely dealing with a software related issue.
If this is the case for you, there are a number of troubleshooting steps you can try.
Unplug The Charger
Oddly enough, many iPhone users have indicated that for some reason, when they unplugged their iPhone from the charger, the volume issues went away.
Therefore when you are attempting to fix this issue, be sure your phone is not plugged in.
Turn Off Silent Mode
You also need to make sure that Silent Mode is turned off.
To do so, ensure that the small switch that is located just above the volume keys on the left side of the iPhone is flipped up towards the face of the screen.
Uninstall And Reinstall Problem Application
Some folks will discover that their audio works just fine except for when they attempt to use a specific application.
Once they are in this problem app, the volume seems to no longer work.
If you have identified a problem application, locate the app on your home screen, press and hold on the icon and select Delete App.
Then, simply navigate to the App Store to reinstall the deleted app.
Once the app is fully reinstalled, try using the volume in the app again to see if the problem has been fixed.
Download The Latest iOS Software Update
A broader software bug is a common cause.
For this reason, it is important to ensure you are operating on the latest iOS software version that is available.
To download the latest iOS software update available:
First, navigate to the Settings application.

Then, select General.

Next, select Software Update.

Here you will see if there are any recent software updates available. If there is one, select Download and Install.

Once the update is complete and your iPhone has fully restarted, see if your phone volume is functioning normally again.
Force Restart iPhone
Another common and easy fix to try is force restarting your iPhone.
How to force restart your iPhone:
First, press and then quickly release the volume up button.
Then, press and quickly release the volume down button.
Lastly, press and hold the side button. Once the Apple logo appears, release the side button.
It is important to note that it can take up to 10 seconds for the Apple logo to appear. Be sure to continue to hold the side button until it does.
When your device has fully restarted, once again see if the issue has resolved.
Reset All Settings
Ok, so at this point you have completed all the steps above, and yet still your iPhone volume buttons don't work.
There is a likely a deeper software issue going on, and I therefore recommend you reset all settings.
One thing to keep in mind is that when you reset all settings, everything in the settings application will return to factory default. You will need to re-enter your WiFi passwords, reconnect your bluetooth devices, etc.
I will say however, that this step is a magic bullet for all sorts of iPhone issues and is worth the effort.
How to 'Reset All Settings':
First, select the Settings application.
Then, navigate to General.
Next, scroll all the way to the bottom and tap Transfer or Reset iPhone.

Finally, select Reset at the bottom of the screen.

Your iPhone will now shutdown and reset. Once you are back up and running, the sound button not working on iPhone error should now be resolved.
Conclusion
Are your iPhone volume buttons driving your crazy? Don't worry! As it turns out this is a fairly common issue with a number of proven solutions.
iPhone Volume Buttons Not Working – Top 9 Fixes
Remove iPhone case
Blow air into volume keys
Repeatedly press edges of button
Unplug charger
Turn off silent mode
Reinstall problem application
Download latest iOS software update
Force restart iPhone
Reset all settings
If you've tried all of these fixes, and yet you are still encountering the problem, you can try contacting Apple customer service at 1-800-275-2273.
You can also use your iPhone's serial number to review your Apple warranty status and eligibility to purchase additional AppleCare coverage.
Were you able to fix this issue? If so, or if you fixed the issue some other way, let me know in the comments section below!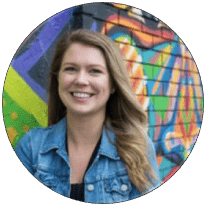 Chelsea Ashbrook is a Senior Manager of Corporate Digital Experience at Genentech. Chelsea received her B.A. from the University of Connecticut and has spent the last 10 years working in the technology field.
Her professional experience spans information technology services, web content management, and platform development.
For the past decade, long before the work from home revolution truly began, Chelsea has been working in the technology field remotely.
This blog is her outlet to share her findings with you.